We're sure you've seen the 2020 Volkswagen Jetta driving around the streets of Oklahoma City, Edmond, and Norman, OK. Now the 2021 VW Jetta is in showrooms and on the streets, and you might be wondering, what's the difference between the two model years?
We at Oklahoma City VW have put together this page to answer that question.
Engine and Fuel Economy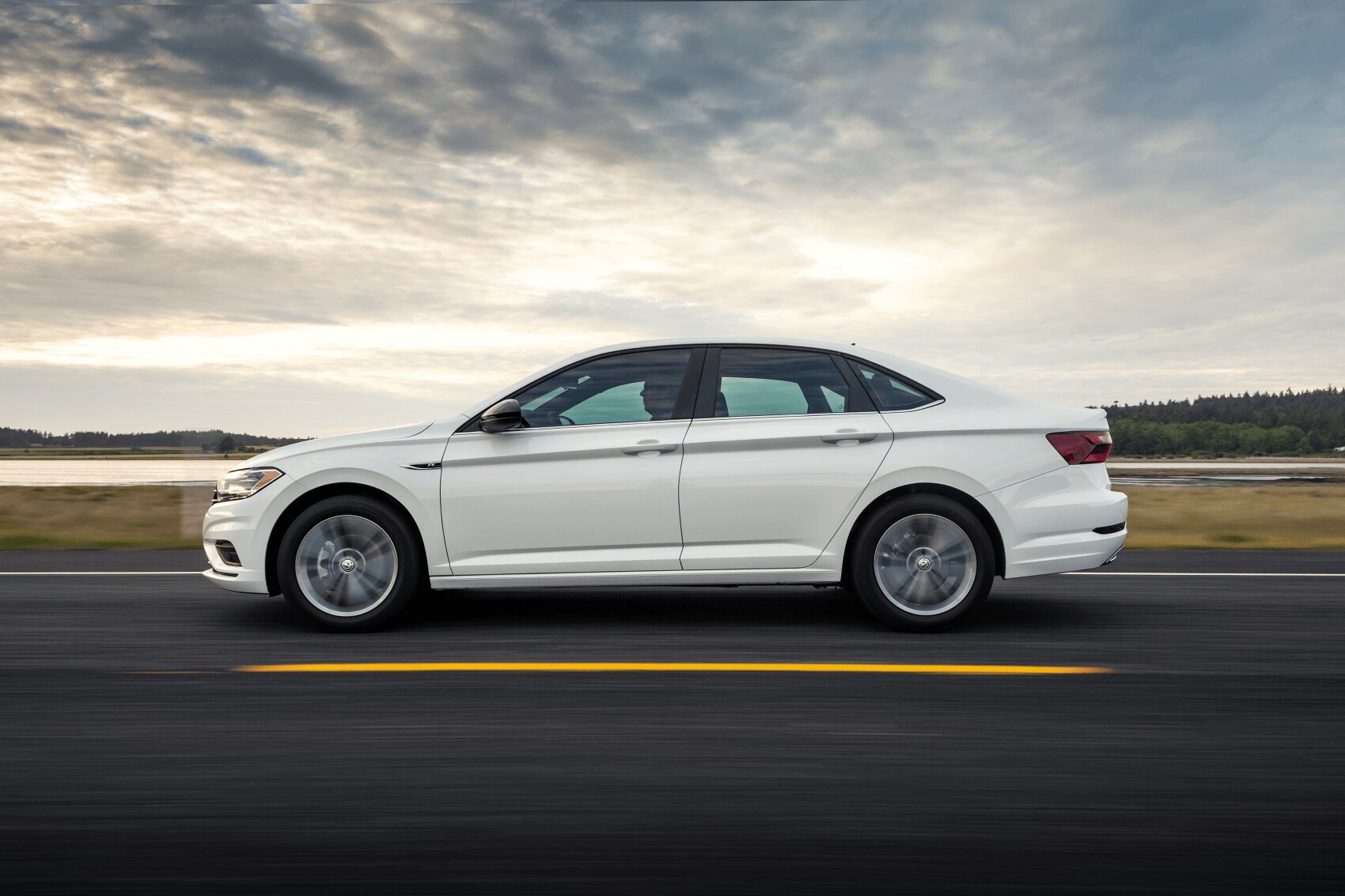 The same engine powers the 2021 VW Jetta as the 2020 VW Jetta. The 1.4L TSI® 4-cylinder engine puts out 147 horsepower and 184 lb-ft of torque. When combined with the available 6-speed manual transmission, you get slightly improved fuel economy from the 2020 VW Jetta. The 2021 VW Jetta gets an EPA-estimated 30 city/41 highway MPG.1
However, the four trims of the VW Jetta typically come standard with an 8-speed automatic transmission with a Tiptronic® and Sport mode for those high-performance drives. On higher-level trims, like with the 2020 VW Jetta, you can choose between other drive modes with the automatic transmission, including Sport, Eco, Normal, and Custom.
Like the 2020 VW Jetta, the 2021 VW Jetta carries over the standard engine Start/Stop System. This system stops your engine while the brake pedal is held, like when waiting at a red light, so you save gas. When you're ready to move again, your engine will start back up.
Technology
The 2021 VW Jetta takes what is great about the technology of the 2020 VW Jetta and puts it to good use. The 2021 VW Jetta has a standard 6.5-inch color touchscreen display with an AM/FM radio infotainment system. You can hook up your smartphone using Apple CarPlay® and Android Auto™, so you can stream your favorite music, use your phone's navigation, and more.
The 2021 VW Jetta has also continued the availability of the Volkswagen Digital Cockpit, an available technology feature from the 2020 VW Jetta. This available feature sits in place of your information cluster, making it digital and high-resolution. From this screen, you can get directions, speed, elevation, and more.
Safety and Driver-Assist Features
Volkswagen has always taken safety seriously. Both the 2020 VW Jetta and the 2021 VW Jetta are no exceptions. The 2021 VW Jetta has the same safety and driver-assistance features that not only give you peace of mind but keep you safe, should the unexpected happen. Some of these safety features include:
Standard rearview camera-When you back up, use this wide-angle lens to help you keep an eye out for obstacles behind your vehicle. Good for backing out of parking spaces or driveways.
Available High Beam Control (Light Assist)-So you see better in the dark, the dashboard camera can sense when it is safe to turn on your high beams. If another vehicle comes by, your high beams will turn off, then back on again when the car passes.
Available Blind Spot Monitor-If you're changing lanes, this system will check to see if there are any vehicles in your blind spot. If there are, your car will warn you.
Available Lane Assist-When driving above 37 MPH, this system can sense if you're drifting unintentionally out of your lane. If you do this, your system will warn you, so you can correct the drift.
Test Drive the 2021 Volkswagen Jetta
Now that you've gotten to see the great aspects from the 2020 VW Jetta that continue in the 2021 VW Jetta, come get behind the wheel. Drivers from Oklahoma City, Edmond, or Norman, OK, can swing by Oklahoma City VW for a test drive.
Our staff can answer any questions you have. Contact us to schedule a test drive today!
30 city/41 highway mpg (2021 VW Jetta 1.4L, 6-speed manual transmission). EPA estimates. Your mileage will vary and depends on several factors, including your driving habits and vehicle condition.