Change is a fixture in our lives, but that doesn't mean it can't be good. And with the arrival of the 2021 Volkswagen Atlas Cross Sport, we'll show it. We at Oklahoma City Volkswagen went ahead with this brief comparison between the 2020 and 2021 VW Atlas Cross Sport.
We encourage our friends and neighbors in Edmond, Norman, and Oklahoma City, OK, to take a moment to read it over and see the difference for yourself.
---
Performance & MPG
The 2020 VW Atlas Cross Sport came equipped with two different engine options, a 2.0-liter turbocharged TSI® 4-cylinder or a 3.6-liter VR6®. They both offered great performance, and this continues into the new 2021 VW Atlas Cross Sport.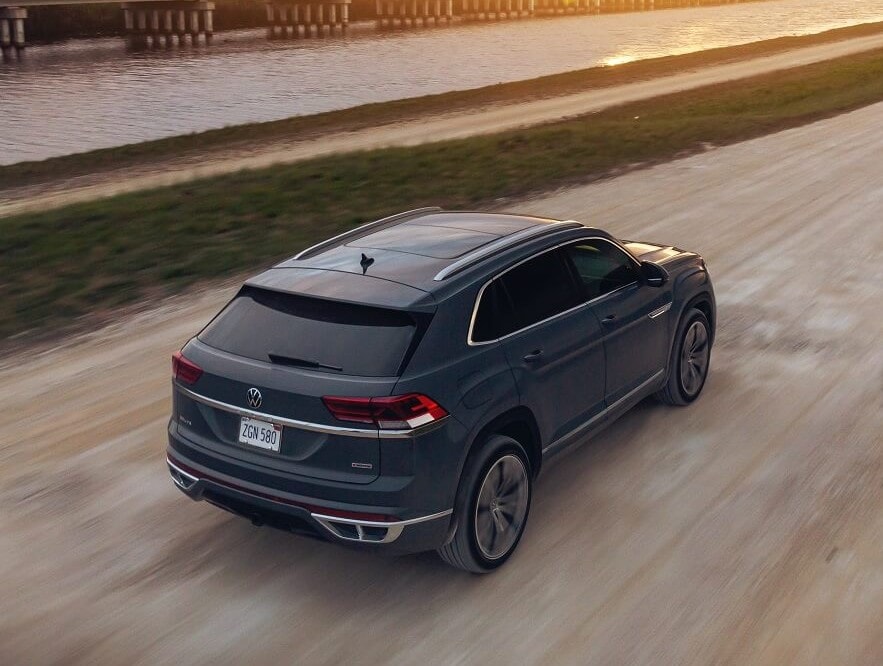 This new model also offers similar engine options for drivers. And to refresh, when broken down into strict numbers, the 2.0-liter turbocharged 4-cylinder achieves, with premium fuel, 235 horsepower and 258 lb-ft of torque.
And with the second option, the 3.6-liter VR6® achieves 276 horsepower and 266 lb-ft of torque. With all this in mind, you can drive with confidence knowing your vehicle keeps steady with performing from year to year.
---
Safety
The 2020 VW Atlas Cross Sport came with a suite of safety technologies ranging from active to passive tech, and now this suite has been brought together under the IQ.DRIVE® suite. The technology hasn't changed too significantly in the 2021 model, but it has placed certain ones closer to others in the system.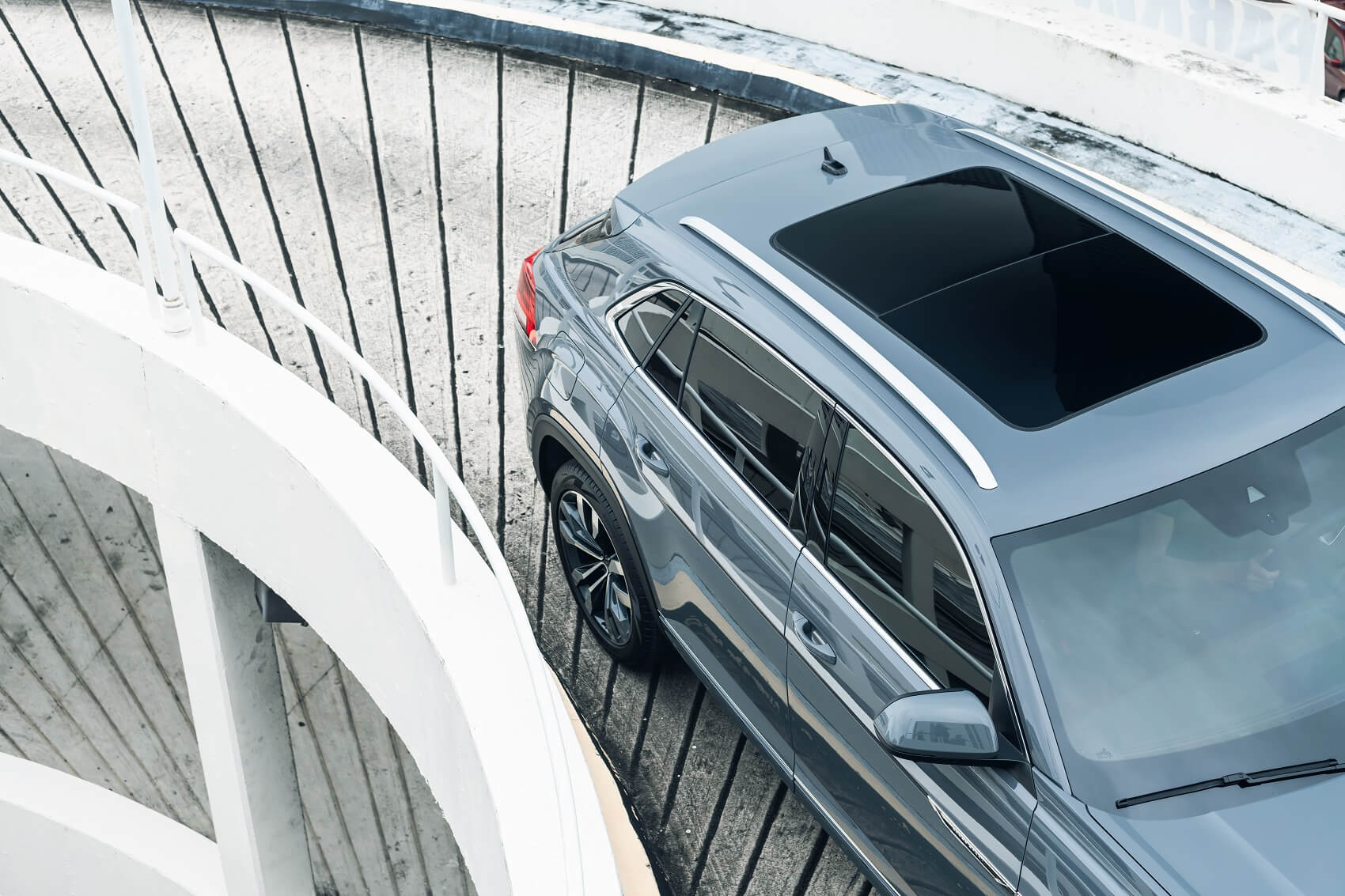 We'll highlight a few examples of what has been kept and unified under the IQ.DRIVE® suite. Starting with the Lane Keeping System (Lane Assist), it activates once you've begun moving over 37 mph and can sense when you start to drift into another lane without using the turn signal. It will help keep you in your current lane via warning.
Another feature is Emergency Assist, which could be a critical help if you encounter any issues along the road. If the 2021 VW Atlas Cross Sport determines that, after numerous warnings and manner of steering wheel movements, you are unable to operate the vehicle, it will bring it to a safe stop.
Additional features included are:
Travel Assist
Rear Traffic Alert
Blind Spot Monitor (Side Assist)
Adaptive Cruise Control (ACC)
The 2021 model is designed with your safety in mind, and with IQ.DRIVE®, you'll feel it.
---
Technology & Infotainment
We can all agree that interfacing with our vehicles is particularly important these days. With the 2021 VW Atlas Cross Sport, Volkswagen has shown how to make changes that improve your driving experience. In the previous model year, the MIB II infotainment system was still in the second generation, but now we've moved into the third.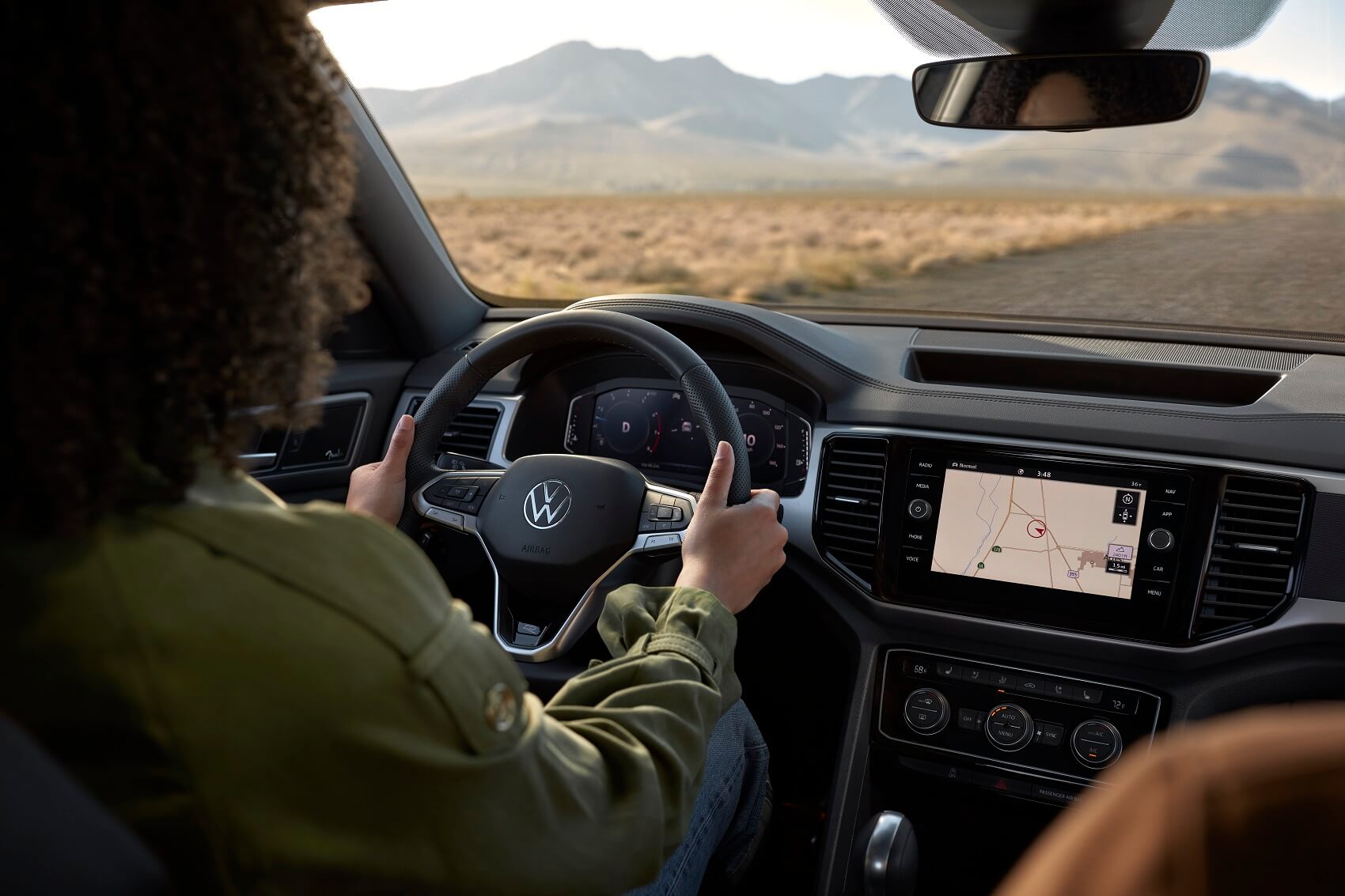 The third generation, known as MIB3, has been introduced for 2021 and features in all but the base trim. It standardizes an 8.0-inch glass covered display, wireless App-Connect with multi-phone pairing that switch between compatible devices, enhanced voice recognition, and two illuminated USB-C ports in the center stack. That is quite an upgrade!
The multi-phone pairing feature is sure to benefit lots of drivers, especially ones with small families or the designated driver for this weekend's newest adventure. And of course, your favorite features like Apple CarPlay® and Android Auto™ are included as well.   
---
Schedule Your Test Drive Today!
Now that you've had a moment to read over our thoughts, we hope you take the next step. This especially includes our friends and neighbors in Edmond, Norman, and Oklahoma City, OK, to call our front desk at Oklahoma City VW to schedule your test drive today!