Drinking coffee is a great way to put a little pep in your step. While you could brew some at home, visiting your local coffee shop is always a great option. After all, going to a coffee shop is a full-fledged experience that can be enjoyed with like-minded individuals.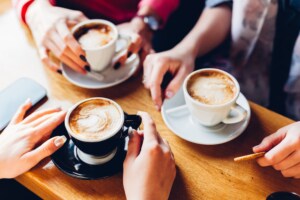 Read through our guide to the best coffee shops around Oklahoma City, OK, to see what we mean!
Classen Coffee Company: Brewing Great Drinks & Conversation
The idea for Classen Coffee Company came about from a desire to connect coffee and culture. The owners decided to take over a building that had been empty for 50 years. From there, they created a spot where you can always find good coffee and great conversation.
Here, you'll find all types of coffee in a variety of flavors and roasts. This includes their delicious blended coffee, which is available in options like:
Vanilla
Hazelnut
Sugar-free caramel
Check out some of their creations on the Classen Coffee Company Facebook page.
Theory Coffeehouse & Juicery: Where Everything Is Crafted with Passion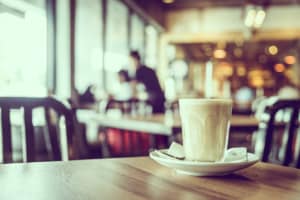 At Theory Coffeehouse & Juicery, you'll find drinks to satisfy you at any time of day, at any point in the year. Every cup of coffee is made with precision, ensuring that you enjoy it to the last drop. Plus, their smoothies and cold-press juices are sure to leave you feeling nourished throughout your day.
If you're in the mood for an espresso, latte, or mocha, feel free to grab one with your choice of milk. Also, don't forget about the flavor add-ons! You can choose between options like:
Chocolate
Lavender
Toffee crunch
Look for drinks and other goodies on the Theory Coffeehouse & Juicery Facebook page.
Woodshed Coffee & Tea: Serving One-of-a-Kind Coffees
Woodshed Coffee & Tea serves high-quality coffees and teas in an inviting, relaxing atmosphere. You can order a coffee and talk with the friendly barista while they make it. Plus, the staff is highly knowledgeable about their products, so if you have any questions, they'd be more than happy to answer them for you.
As far as the coffee goes, they have tons of different options to try, including pour-over coffee, cappuccinos, and lattes. We highly recommend the matcha latte, which you can order hot or iced. Grab a drink and relax with friends on the comfy couch, or get some work done with the available free Wi-Fi.
Learn more on the Woodshed Coffee & Tea Facebook page.
Grab a Cup of Coffee in Oklahoma City Today
It doesn't matter if it's the morning, afternoon, or evening-any time is a good time for coffee. If you're craving a quality cup in the Oklahoma City area, be sure to visit any of these coffee shops today!