What is Certified Pre-Owned?
Buying certified pre-owned is a viable route to take when looking for your next car. In the event you're in Oklahoma City, Norman, or Edmond and you're unsure about exactly what is meant when a vehicle is certified pre-owned, Oklahoma City Volkswagen has put together the following information. Go ahead and read through it to find out what it's all about.
What Exactly is a Certified Pre-Owned Vehicle?
A certified pre-owned vehicle is one that has been used and has a low number of miles on the odometer. It's usually a trade-in or a lease return with a minimal number of years as well. In order to become certified, a pre-owned vehicle must undergo a multi-point inspection to ensure it's up to the high standards required.
A Few Key Benefits
If you were to choose to purchase a motor vehicle that has been certified pre-owned, there are likely to be several advantages in it for you. One particularly major one is the fact that the car will be under a warranty that's backed by the manufacturer that's similar to that of a new car. The peace of mind that this provides is increased by other benefits like 24-hour roadside assistance and the CARFAX® Vehicle History Report™.
Helpful Tips
If you're looking into buying certified pre-owned, the following is a quick rundown of things to keep in mind. First of all, find out if the car has been certified by the dealer or manufacturer. The reason this is an important thing to do is that the requirements for each one might not be the same. You'll also want to see a copy of the certification checklist to see for yourself what areas have been inspected. Finally, ask for a maintenance history report incase there are any trouble spots to take into consideration.
One-on-One Financing Guidance from Start to Finish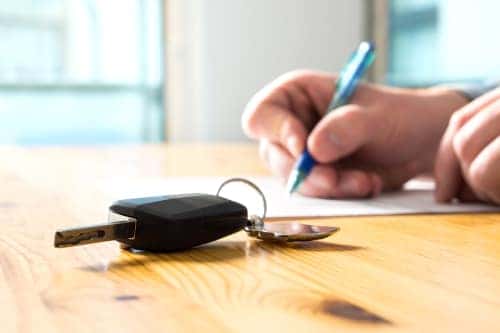 The moment you walk through the doors to our finance offices, you'll encounter our friendly team of specialists. They're determined to work with you in order to help you find the deal that makes the most sense according to your specific needs and current budget.
Throughout the process, they'll see to it that you receive all the information you need to make the best decision for your particular situation. As a result, you can count on full descriptions of each of your options and clear answers to any questions you might have along the way.
Prior to your time with us, be sure to take advantage of the various resources that we've placed at your disposal online. This includes filling out the finance credit approval form, making use of the Value Your Trade tool, the Oklahoma Loan Calculator, the Shop by Payment tool, and looking into the various finance specials that may currently be available to you.
Check Out a Certified Pre-Owned Vehicle Today
If the above information explaining certified pre-owned has made you curious as you begin your search for your next car, feel free to contact Oklahoma City Volkswagen to schedule a test drive and learn more.