Nestled in the center of Oklahoma City is the Myriad Botanical Gardens. This 15-acre garden offers an escape out of the concrete of the city and into the natural and vibrant greens of nature. Take a break from the busy city and enjoy a stroll or attend one of many events at Myriad Botanical Gardens.
History of the Greenery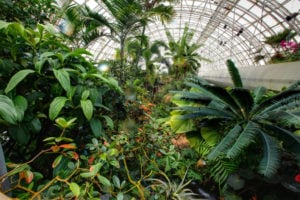 The Myriad Botanical Gardens concept started as part of a downtown revitalization plan designed by I.M. Pei in 1964. In the early 1970s, the name Myriad Gardens was chosen, a task force was assigned to plan the gardens, and an architectural firm was chosen. 
In the late 1970s, construction of Myriad Botanical Gardens began on the former site of the Biltmore Hotel. In 1985, the conservatory was completed, and the Crystal bridge was completed in 1988. 
After this, the gardens continued to expand, including the additions of an outdoor specialty garden in 1996 and the Dean A. McGee Center in 2001. In 2011, an expansion and makeover to the Myriad Botanical Gardens was completed. 
In 2015, the beautiful Myriad Botanical Gardens won the 2015 ULI Urban Open Space Award. These gardens are evolving and changing with the times and expanding as the needs of Oklahoma City grow. 
What to See and Do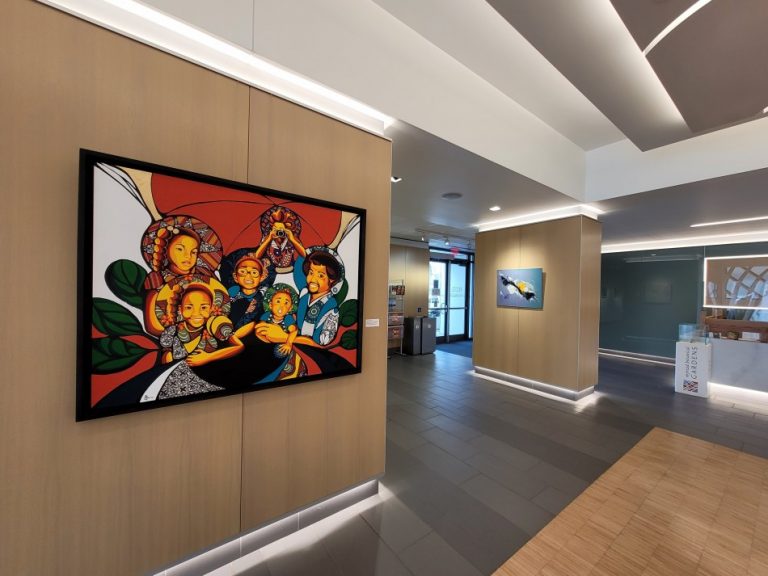 At Myriad Botanical Gardens, it's tough to run out of things to do. The expansive, free outdoor spaces are just the tip of the iceberg when it comes to activities and sights on the grounds. The outdoor sections of the gardens include:Ornamental gardens
Children's garden and playground
Ice skating rink
Off-leash dog park
Water features and splash fountains
Jogging and walking paths
For those who want to explore indoors, the Crystal Bridge Tropical Conservatory offers a look at 750 species of tropical plants. The Crystal Bridge is 13,000 square feet and contains a waterfall, sky bridge, and three levels to view plant life. 
On top of the lovely gardens and walking trails, Myriad Botanical Gardens has seasonal events to bring the community together. The Gardens have regular programming, including monthly walking tours, weekly yoga, a Tree for All pick-up, and more. If you like educational programs, signature events, and other public programs, the Gardens have those, too!  
---
Explore Nature at the Myriad Botanical Gardens
Enjoy a nice stroll around the outdoor gardens or take a look at exotic tropical plants that maybe you haven't seen before! If you have a passion for plants, the Myriad Botanical Gardens is a must-see for visitors and Oklahoma City residents alike. 
To stay up to date on plant postings, events, and hours, take a peek at the Myriad Botanical Gardens' Facebook page.