We Gladly Offer Brake Fluid Exchanges
A vital component of your safety on the road is your control over your vehicle, especially the brakes. Brakes use a hydraulic system, which means they use fluid to operate and provide you with the precision braking power you need when you need it. However, that brake fluid can get contaminated over time, decreasing that precision. At Oklahoma City Volkswagen, we offer brake fluid exchanges so that your brakes will always be in the best condition for your stopping needs.
When You Need a Brake Fluid Exchange, Don't Delay!
Your brakes will often tell you if you need a brake fluid exchange, and when you notice these signs, it's definitely time to change the brake fluid. Your brake pedal can give you issues, your brake pads could become less effective, or you could even have a burning smell coming from your brakes. Also, you have an ABS light that will often come on when there's an issue that needs to be resolved. While the owner's manual in your car will give you a specific mileage interval, it's good to have your brake fluid checked when you get an oil change, just to make sure.
How Your Fluid Can Decrease Braking Efficiency
As brake fluid gets old, it can become contaminated. Since hydraulic systems work by using fluid pressure at controlled intervals, these contaminants, which are much less compressible than the brake fluid, keep that hydraulic system functioning. This leads to poor braking control, which can have devastating effects in severe braking situations. Over time, as these problems get worse, you get less and less control and become more of a danger to yourself and others.
How We Make Brake Fluid Exchanges Great
Aside from our quality service performed by certified technicians, we also work to keep you comfortable while you wait. While our express service department is quick, we want you to be able to relax in our waiting area, so we've provided free Wi-Fi, a children's play area, and flat-screen TVs for your convenience. We also provide home or office pick up and delivery, so if you need to make use of the time while your car is being serviced, we're here to help!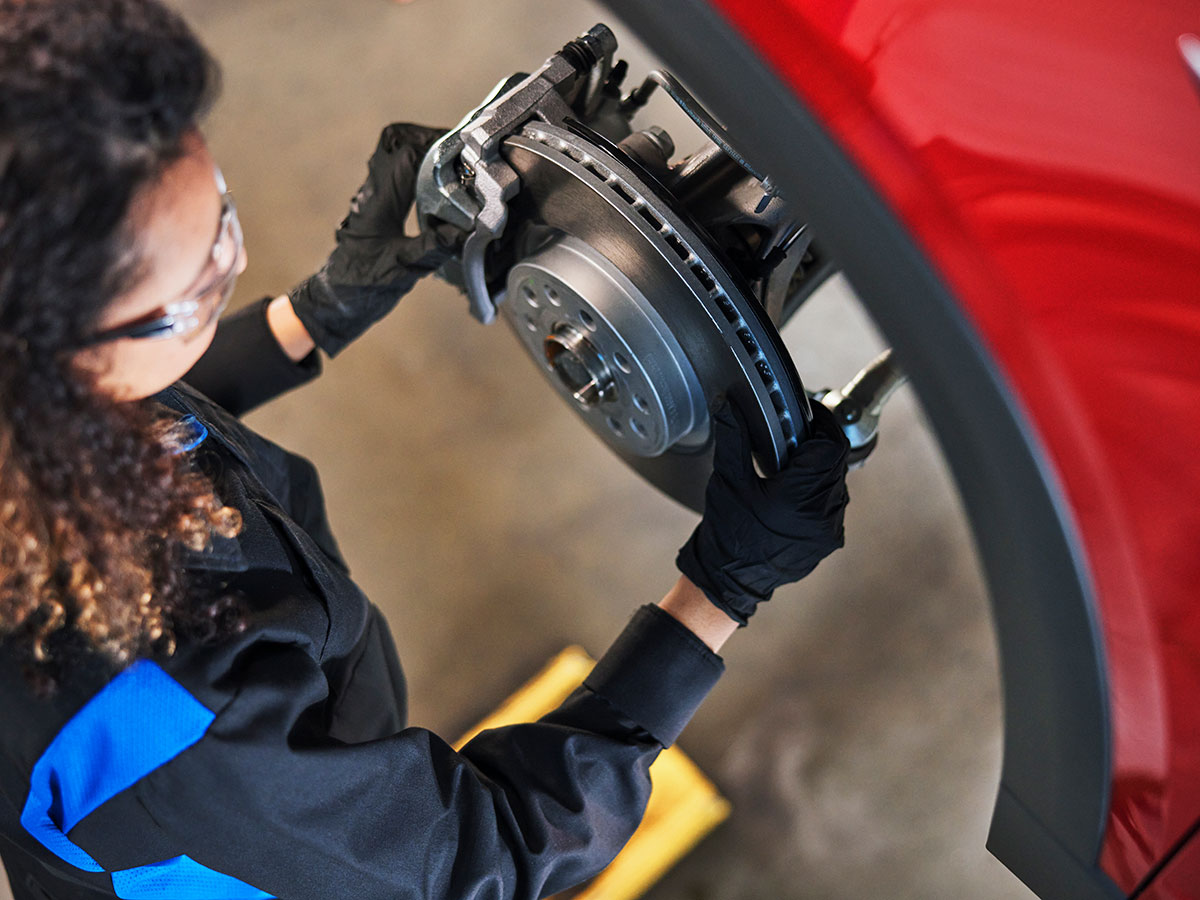 The Best Brake Fluid Exchange is at Oklahoma City Volkswagen
We're always working on new ways to make your service experience a breeze, so come in and see what we've got. Our state-of-the-art facility has business workstations, courtesy loaners, and a courtesy transportation shuttle, and we make scheduling easy with Saturday service hours and an online service scheduler. You can even look at our parts and gear boutique to see how your car can be improved. Set up your appointment today and we'll be ready for you!
Schedule Service
Oklahoma City Volkswagen Service Department Amenities
Complimentary Wi-Fi
EV Charging Station
Courtesy Transportation Shuttle
Children's Play Area
Business Workstations
Parts & Gear Boutique
Flat Screen TVs
Certified Technicians
Complimentary Car Wash
Comfortable Waiting Area
State-of-the-Art Facility
Saturday Service Hours
Performance & Customization Department
Home / Office Pick-up & Delivery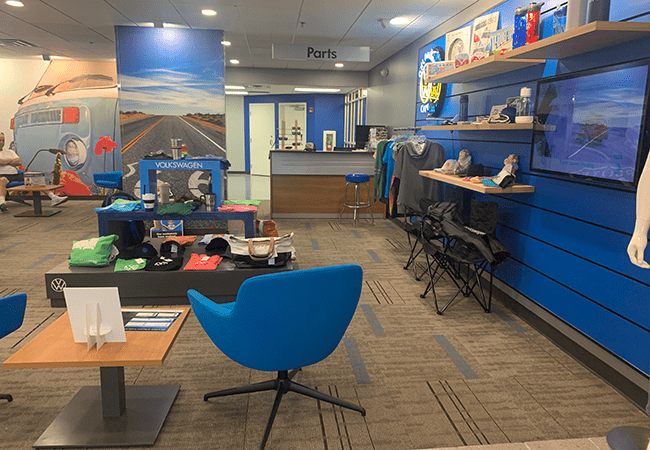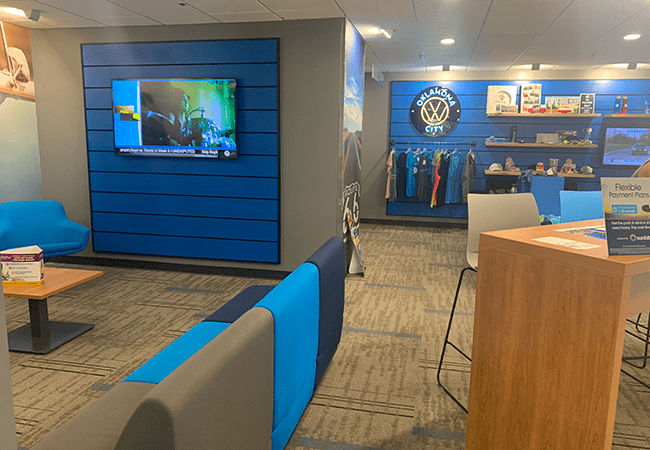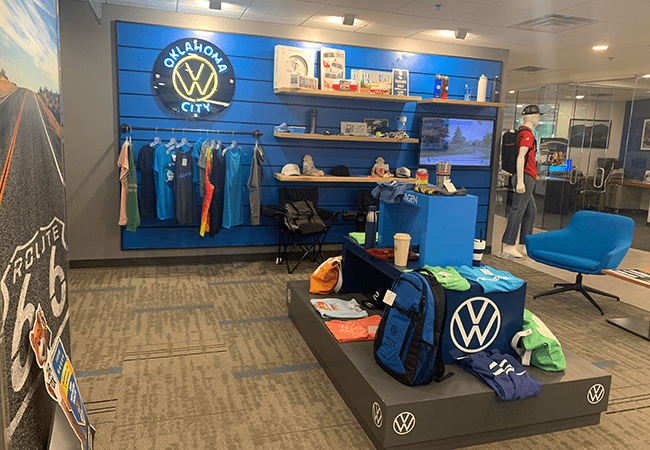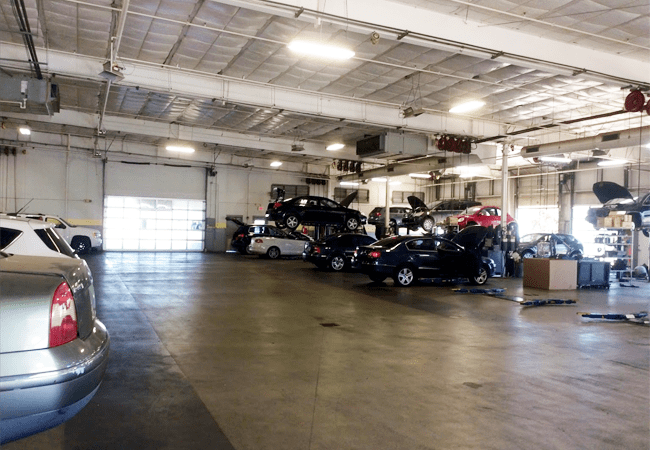 Oklahoma City Volkswagen

4710 NW 39th St.
Oklahoma City, OK 73122