Are you a Volkswagen Jetta driver around Oklahoma City, Edmond, or Norman, Oklahoma, who's interested in making sure your vehicle continues to perform at the same high level for years to come? In order for you to accomplish this, it's vital that your VW Jetta gets the regular maintenance that it requires.
Oklahoma City VW would like to help you in this endeavor. Our team of experts has put together the following Volkswagen Jetta maintenance schedule for you to consult. It'll provide you with information having to do with when your car should be seen by a certified technician as well as which procedures will need to be performed.
10,000 Miles
Once your Volkswagen Jetta reaches the 10,000-mile mark, it'll be time to take it to the service center to have the engine oil and engine oil filter changed out. The brakes will also need to be checked to make sure all of the brake pads and brake discs are in proper working order. Additionally, this will be a good time to have the tires rotated to promote healthy aging for each of your tires.  
20,000 Miles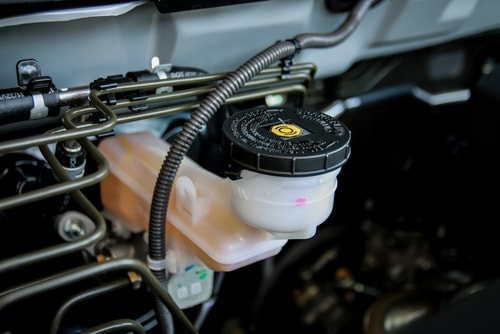 Apart from the tasks and inspections that took place during the previous visit, there are a few more items that will require some attention this time around. These are listed as follows:
The cooling system
Brake fluid level
Transmission
Sunroof water drains
In addition to all this, the battery will need to be tested, and the engine and engine compartment components should be inspected for any signs of leaks and damage.
30,000 Miles
This session will consist of the usual oil and oil filter change, the inspecting of the brake pads for thickness, a look at the condition of the brake discs, and the tire rotation.
40,000 Miles
At 40,000 miles, you can expect another comprehensive appointment. Here's what will be checked:
The battery
The body and interior for corrosion
Brake fluid levels
The cooling system
Exterior lighting
Headlight washing system
Tire pressure
Wiper blades
Windshield for damage
Horn
Exhaust system
Suspension and steering
Plus, this service center visit includes a test drive that will cover braking, steering, the electrical systems, the heating and ventilation systems, the air conditioning, handling, and the parking brake.
All this is accompanied by the oil and oil filter change, the brake pads and brake discs inspections, and the tire rotation.
50,000 Miles
The 50,000-mile visit is another short one. It'll consist of the usual items that are listed below:
Engine oil change
Engine oil filter change
Brake pads inspection
Brake disc inspection
Reset service interval display if applicable
Schedule Your Next Volkswagen Jetta Maintenance Appointment Today

If you have any questions about the above information, simply call, email, or pay us a visit here at Oklahoma City Volkswagen. A member of our team will get those answered for you right away. Drivers who call Oklahoma City, Norman, or Edmond, OK, home can get their next appointment scheduled by contacting us today.
Make an Inquiry
Hours
Monday

9:00AM-7:30PM

Tuesday

9:00AM-7:30PM

Wednesday

9:00AM-7:30PM

Thursday

9:00AM-7:30PM

Friday

9:00AM-7:30PM

Saturday

9:00AM-6:30PM

Sunday

Closed