When you, your family, and your friends take your seats inside the Volkswagen Arteon, you're bound to agree that it offers all kinds of accommodating aspects for those everyday Edmond, Norman, or Oklahoma City, Oklahoma, commutes. To show you some of the characteristics we think help the Volkswagen Arteon stand out, Oklahoma City VW has drawn up this brief interior review.
Jump in to check it out!
Sheer Spaciousness From Front to Back
One of the first things you're likely to notice when you get inside this cabin is its capacity for comfort. See the table below for the measurements that make this possible:

                        

 

                        
                        

Front Row

                        
                        

Back Row

                        
                        

Headroom

                        
                        

37.9 inches

                        
                        

37.1 inches

                        
                        

Shoulder Room

                        
                        

56.5 inches

                        
                        

54.7 inches

                        
                        

Legroom

                        
                        

41.2 inches

                        
                        

40.2 inches

                        
No matter who you have on board with you, there's sure to be more than enough room to go around. For instance, the 56.5 inches of shoulder room in the first row see to it that you're able to move around freely, whether you're sharing it with one of your kids, your spouse, or a coworker. Similarly, the folks in the second row are likely to appreciate being able to stretch out and relax thanks to the 40.2 inches of legroom back there.
Cargo Volume for the VW Arteon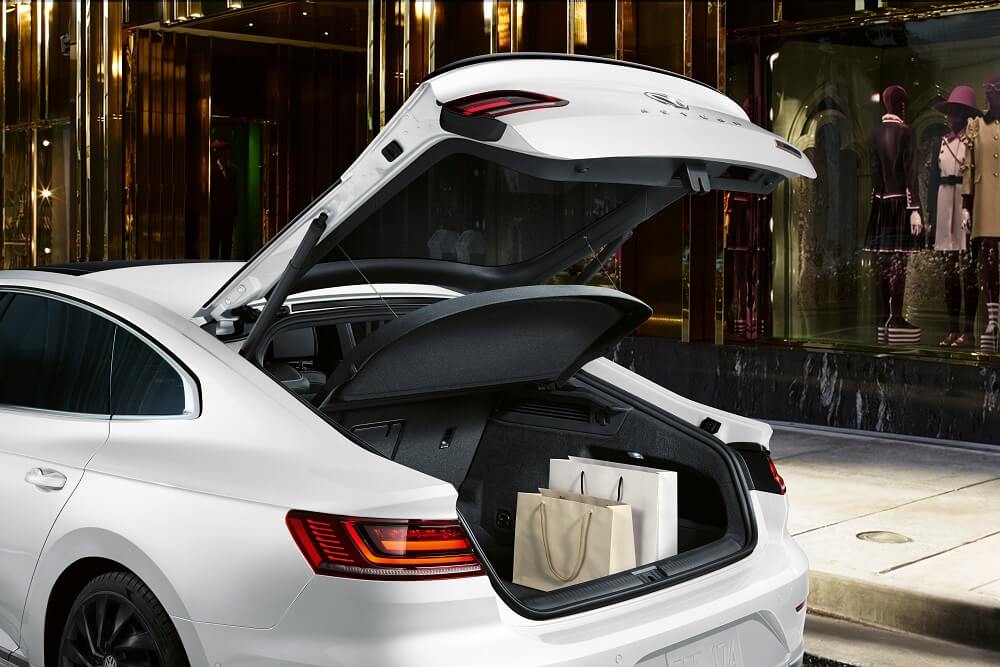 Not only does the Volkswagen Arteon supply everyone with a surplus of wiggle room, it sees to it that no one is going to be crowded by any items that you're bringing along for the ride. With 27.2 cubic feet of cargo volume in the trunk, everything from grocery bags to luggage can be stowed away easily.
When the second-row seatbacks are folded down, this already generous number expands to 56.2 inches. As a result, you'll be able to fit in small pieces of furniture, in the event you find yourself moving to your next apartment or helping someone else move.
Convenience and Safety Characteristics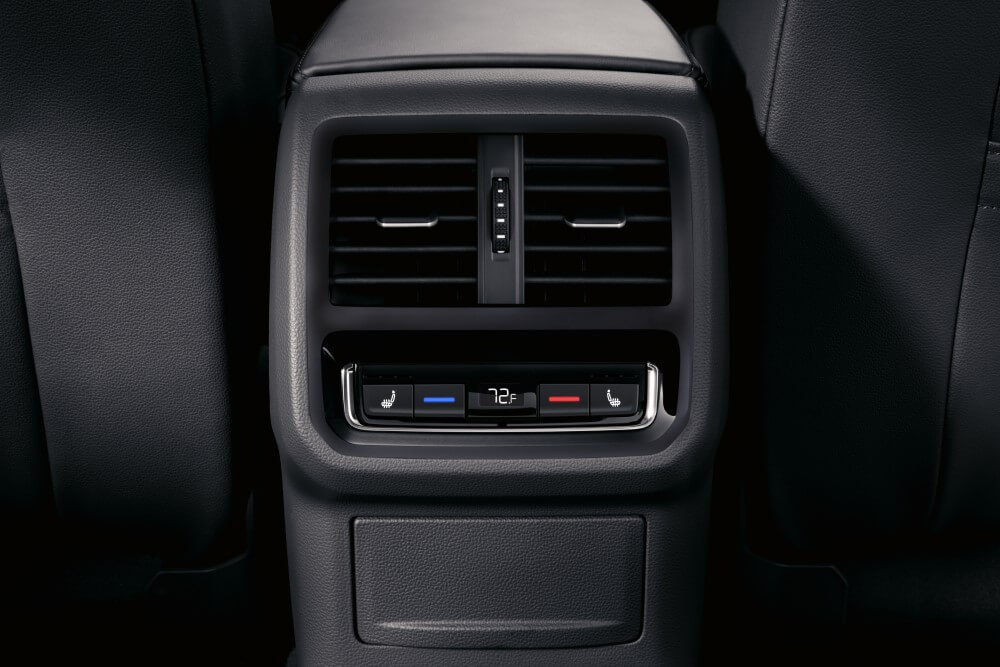 The VW Arteon is available with a panoramic sunroof. You and your fellow occupants can use it as an additional source of energizing sunlight and cooling fresh air on hot days. Plus, it provides everyone with the potential to enjoy some pretty spectacular views.
The Rear View Camera System is standard in this accommodating on-road companion. With its help, you can more confidently back in and out of parking spots and driveways due to the fact that you have a clear picture of what is going on behind you. The Tire Pressure Monitoring System is standard as well. As soon as one of the tires starts to run low on air, you can find a gas station to fill it back up.
Come Experience the VW Arteon Interior for Yourself
The above attributes of the Volkswagen Arteon have simply scratched the surface in terms of how this first-rate set of wheels can contribute to your everyday drives around Norman, Oklahoma City, or Edmond, OK.
If you like what you have found out about it so far, you're going to want to see the full picture!
Contact Oklahoma City VW today to schedule your VW Arteon test drive.